Freedom Again Foundation (FAF), Hyderabad, Telangana is a Non-government, Non-political, Not for profit organization working for the welfare of the poor and also for the socially and economically deprived communities in the city of Hyderabad, since March 2015. The organization emphasizes on fulfilling the requirements of the needy while working on a specific project. The organization is a member based organization, primarily working on Education and Health sectors along with various shortcomings faced by the needy.
Objectives of Freedom Again Foundation
FAF works with the following objectives:
To work towards the betterment of people's life.
To work towards the elimination of poverty through provision of various amenities.
To carry out activities in the most deprived sections of the society.
To work for the social and economic development of rural areas in cooperation, apart from Government, with the board members and other volunteers.
To work for uplifting the standard of living of the poor or rural/village people for their all-round development.
To provide financial help and support to the poor and the helpless people in their hard times.
To increase the standard of living of the poor.
To provide the most basic requirements such as water in the socially deprived or backward areas.
To undertake research, review and assessment of the society and provide services accordingly, in the various parts of the society.
To raise funds through collection, donation or subscription and other means and invest money or incur expenditure in such manner as shall promote the attainment of objectives of FAF NGO.
To accomplish any such events or work which result in the general welfare of the society.
His Father name is Ajmal Ali khan, Private Job and his mother is house wife.
He has only one Elder Brother and he is a Law.
He was a Social activist from childhood. He celebrated his 18th birthday in Blind school. He celebrated very grandly
by providing food for them and organized some cultural events.
On that day he got thought to do start an NGO to help more
people. With the help of Hamza khan and Syed Shah
Mohammad Khadri he started the foundation.
In 2015 he registered Freedom Again Foundation, but
from 2013 only he is doing activities.
Despite of rural and urban development, we see many under developed sections in a society. Alone we can do so little but together we can do so much. Though the challenge is tough. But a minute of your time and a little support every month is all that it takes to turn it around. Join us by becoming a member of FAF, meant for service of poor. Support us in our efforts to implement long-term, sustainable initiatives to help children old aged, needy and the deprived people through all the stages of their lives. Make every minute of your life count by helping several lives. After all, life is the most beautiful gift you can gift someone!
Thank You,
-TEAM FAF
Mushir Mohammad khan, is a Social Activist from his Early
age. Completed his schooling in Vasavi Public School in
2011 in Himayathnagar and Intermediate in Little Flower
junior College in 2013. Later He joined B Pharmarcy in
Shadan College, Moinabad. Due to some personal reasons
he left B Pharmacy in 2nd year. Later he joined B Com in
Anwal Ul Uloom College. He completed successfully his
degree in 2018.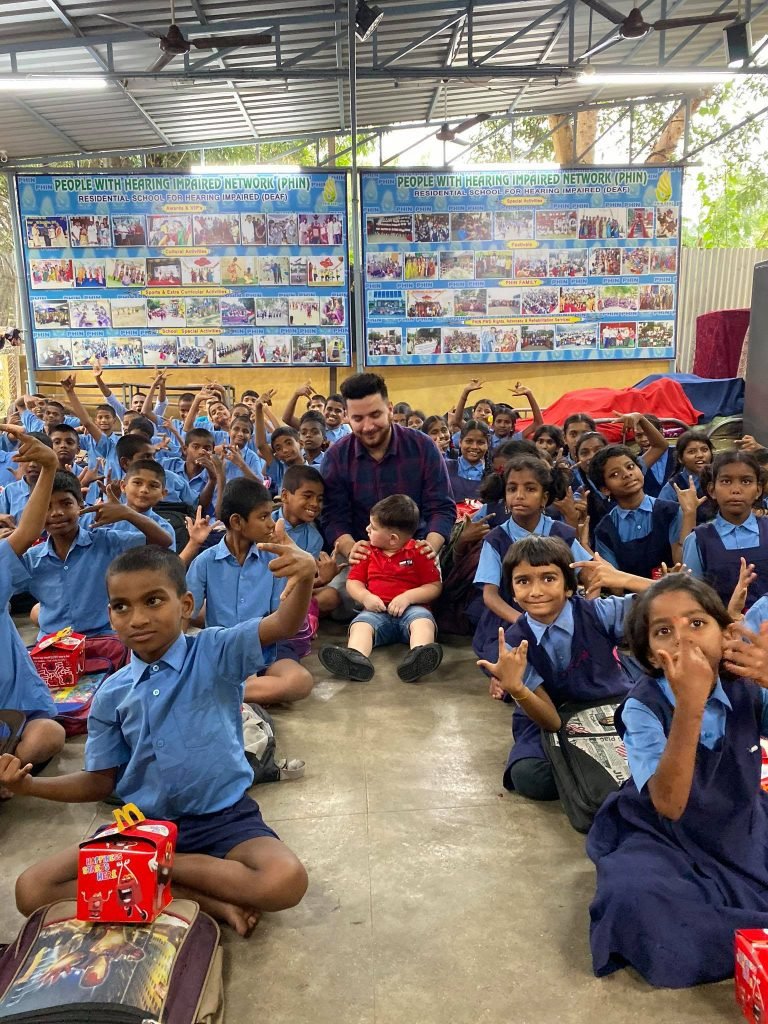 Join your hand with us for a better life and beautiful future. Save The Life To Make The Better World